AJ Orchestra _ TranceVioline
Выпуск 3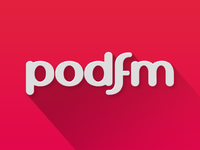 What is needed to create REAL music? People! Talented musicians, individuals with their interesting personal stories, people united by their life-work. AJ Orchestra project emerged from a unique combination of styles, an assortment of musical instruments and mostly important — it's performers. AJ Orchestra is techno and trance, jungle, new school, ethnic and lounge, electrical drums and traditional African djembe, futuristic kitara and old Indian tablas. The variety of program allows AJ Orchestra team to be flexible so they fit events of different formats — larger scale festivals so as private parties.

AJ orchestra life performance includes up-to-date electronic instruments (electrical drums Roland, 2box, Jomox, Wavedrum, Virus ti and Kitara) combined with acoustic drums, bass guitar, and the strings (violin, balalaika, dombra...), percussion instruments (tabla, djembe, bongos, darbuka...), wind instruments (different flutes, pipes...) shaman singing, gentle vocal and the fiery rugga.

Unique music of AJ Orchestra bursts dance floors and people's minds energizing them with positive spirit and happiness. It is their great experience and professional chemistry what allows the listeners to become a part of live music creation, see art coming to life here and now.
«Our goal is to deliver the atmosphere of euphoria to our audience, euphoria that we feel ourselves, we want people to isolate from the matrix, from the everyday routine world» — says the project founder Andreas Jones. It is true that at AJ Orchestra concerts all problems and concerns go away being replaced by delight and happiness.

Today AJ Orchestra performs together with a popular multi-instrumentalist and shaman from Altay, the leader of Toke-Cha band Bulat Gafarov. Bulat's collection contains over 300 instruments such as violin, flutes, Jew's-harps, percussions, didjeridoo, calimba, koto, drums, keys, winds and strings. Over 13 of them Bulat uses at his multi-instrumental concerts. He masters throat, oriental and Russian singing as well as beat-box.
добавлен 01.11.13 06:41